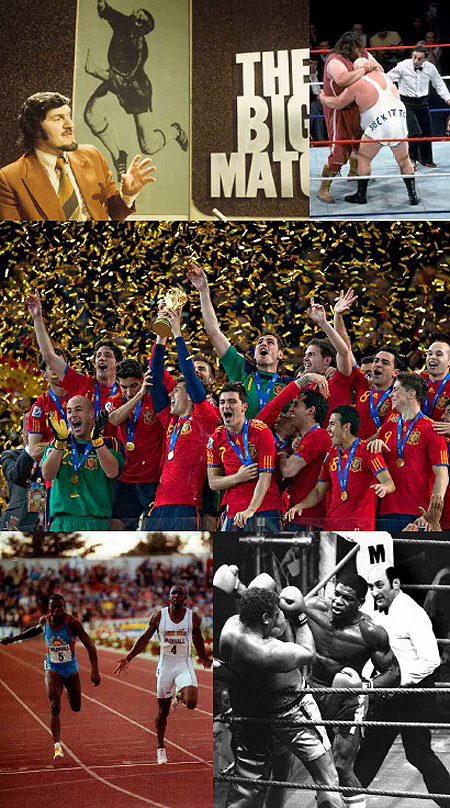 Profile
The ITV Sport Archive features multi award-winning coverage and commentary from the world's most famous and celebrated sporting moments. With a diverse collection of sports spanning over 50 years, the archive houses over 250,000 hours of footage from virtually every major sporting event covered by ITV Sport since the mid-1960s.


The collection contains the very best of Football, Boxing, Motor Racing, Darts, Athletics, Speedway, Snooker, Horse Racing and so much more, plus a wealth of ITV commentary from Brian Moore, Clive Tyldesley, Reg Gutteridge, Kent Walton, Murray Walker and many more.


ITV Sport Archive is home to the most iconic sportsmen and women of our time. From George Best to Giant Haystacks, Frank Bruno through to Frank Rijkaard, the ITV Sport Archive is a who's who of international greats from the world of sport. Classic footage also from ITV Sport stars through the years including Jimmy Hill, Dickie Davies, Saint and Greavsie and Desmond Lynam, as well as a catalogue of archive based Sport Classic Programmes.


Dedicated, state-of-the-art facilities offering a wide range of high quality technical services and rights owners of historical archive material, the ITV Sport Archive is uniquely placed to provide the most comprehensive archive service under one roof.


ITV Sport Archive

200 Gray's Inn Road
London
WC1x 8HF
UK
Tel: +44 (0)207 157 4470




All clips appearing on this website are protected by UK and international copyright laws. You may NOT reproduce them in any way, for any purpose whatsoever, without the explicit permission of the respective copyright holders.