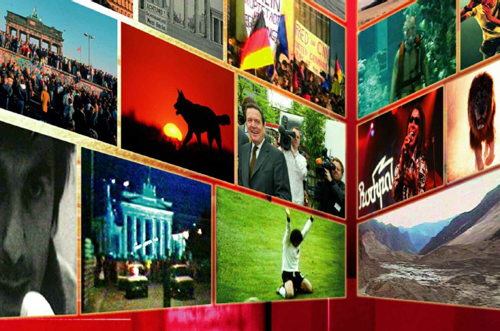 Profile
SHE is the exclusive worldwide distributor for ARD news footage, Germany's oldest TV news archive, as well as the material in the NDR archives - both of which go back to 1952, the beginning of German Television. The huge range available includes documentaries from award-winning wildlife films to political features, light entertainment shows, music, culture, science, children's programmes as well as other high quality productions across all subjects.


Specialities
• Comprehensive full service archive catering to all producers in all media
• Germany's oldest TV archives: Complete, extensive and up to date coverage of German history
• International insights from news offices around the globe
• Collections of the extended unique NDR wildlife archive
• More than 3,000 single clips and whole concerts starting in 1960s feature the leading artists of beat, pop, rock, disco, jazz, folk, blues, soul and funky and groovy music.


Size Of Library
Over 60 years of German Television. Daily programmes of the NDR TV and ARD newsreel as well as other selected productions are added continuously.

Studio Hamburg Enterprises (SHE)

Library Sales
Norddeutscher Rundfunk - NDR TV
Hugh-Greene-Weg 1
Hamburg
D-22529
Germany
Tel: +49/40/4156-5332
Fax: +49/40/4156-7439




All clips appearing on this website are protected by UK and international copyright laws. You may NOT reproduce them in any way, for any purpose whatsoever, without the explicit permission of the respective copyright holders.