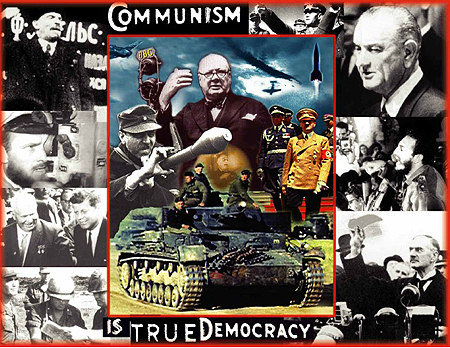 Profile
International Historic Films Stock Footage Library specializes in Military, Political and Social History of the 20th Century.

Library features newsreels and propaganda films documenting 20th century leaders, empires, wars and upheavals.

Third Reich, Soviet Empire, Cold War. Recently discovered color footage. US Government propaganda films. Soviet Space exploration.

Early Televison: Kukla Fran and Ollie Television Show.

Exclusive Footage:
The Duke of Windsor and Wally Simpson.
Abdication of Edward VIII December 11, 1936
Hermann Goering's 50th Birthday Party, January 12, 1943.
Prague '68 The Soviet Invasion of Czechoslavakia.

Footage available on all video formats and TV standards.



Size Of Library
Over 4,300 rs of footage on 16mm and 35mm film transfered to DigiBeta and HD Media.


Client List
ABC News • CBS • NDR • CNBC-TV • Spiegel TV • NHK • Discovery Channel • Channel 4 • TV Tokyo • Turner Classic Movies • Tanked Productions • Florentine Films • New Animal Productions • CBC-TV • Telesgop Ltd. • Creative Differences • Towers Productions, A&E Television Everyhill Productions

International Historic Films, Inc.

3533 S. Archer Ave.
Chicago
IL 60609
USA
Tel: 773-927-9091
Fax: 773-927-9211
Contact name:
Peter Bernotas




All clips appearing on this website are protected by UK and international copyright laws. You may NOT reproduce them in any way, for any purpose whatsoever, without the explicit permission of the respective copyright holders.