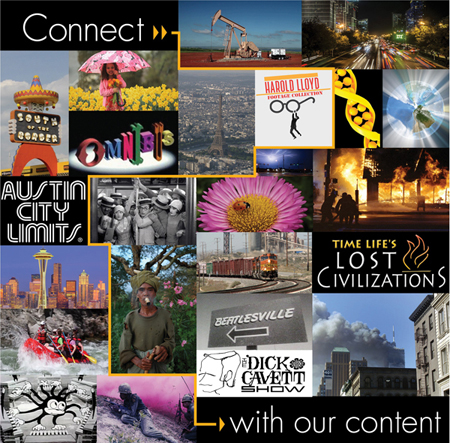 Profile
Connect With Our Content
 
Tell your story with our footage. Global imageWorks has the stock shots & the deep content you need to connect with your audience. Our extensive collection has been carefully curated based on our clients needs.
 
Rights Managed • Royalty Free • Rights Ready • Premium Collection • Flexible Pricing • Free In-house Research
 
Highlights:   9/11 archive, historic travel films, aerials & destinations, climate change, global conflict, lifestyles & cultures, reenactments, rock 'n roll & hip hop, STEM, ancient civilizations, interviews & more.
 
Premium Collections: "Dick Cavett Show" "Austin City Limits" "Omnibus" "Harold Lloyd" and "Films of Robert Mugge".

Size Of Library
Global ImageWorks website offers a fully searchable online database with clips available for viewing, online licensing and download

Client List
Footage supplied worldwide for documentaries, television shows, feature films, commercials, infomercials, museums, educational programs, music videos, video games, DVD supplements, web-based programming and other new media. At Global imageWorks we've got it, or we'll get it!

Global ImageWorks

65 Beacon Street
Haworth
New Jersey
07641
USA
Tel: 201-384-7715
Fax: 201-501-8971
Contact name:
Morgan Strong - Footage Sales





All clips appearing on this website are protected by UK and international copyright laws. You may NOT reproduce them in any way, for any purpose whatsoever, without the explicit permission of the respective copyright holders.