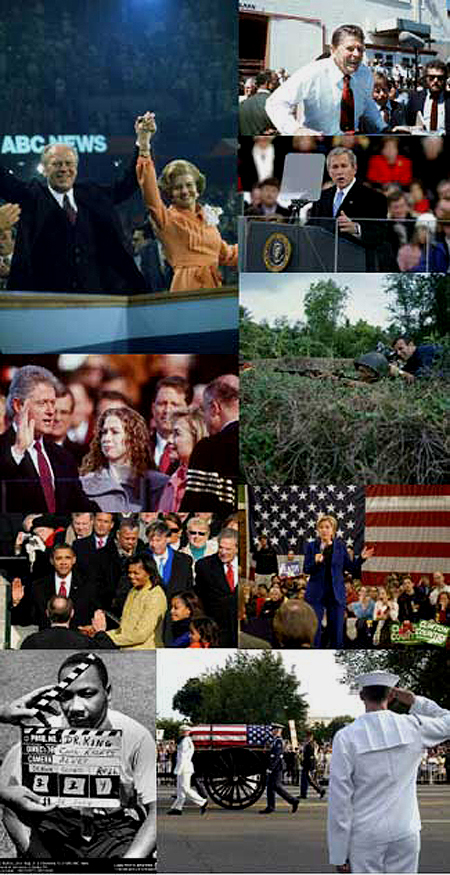 Profile
ABC News VideoSource is the footage licensing division for ABC News. Our historically rich content is comprised of the unbranded B-Roll shot by award winning ABC News camera crews. Our footage is available to be licensed in television programming, documentaries, feature films, music videos, educational projects, corporate films, web based projects and more.

Producers and Researchers have access to our archives using our web based tools to search screen, store research histories and interact with the VideoSource staff. As our creative partner you are welcome to come in and screen material free of charge at our New York City facility.

The VideoSource sales and research staff, comprised of highly qualified historians, are available to help you with all your footage needs. Our extensive collection, customer service and competitive pricing makes VideSource the perfect choice for all of your news content requests.

Specialities
We specialize in Politics, Crime and Punishment, Natural Disasters, Weather, Finance, Health, Iconic Moments, Civil Rights, Personalities and Entertainment.

ABCNEWS VideoSource

125 West End Avenue
New York
NY 10023
USA
Tel: (212)456-5421
Fax: (212)456-5428
TollFree: (800)789-1250
Contact name: Celina DeNicola




All clips appearing on this website are protected by UK and international copyright laws. You may NOT reproduce them in any way, for any purpose whatsoever, without the explicit permission of the respective copyright holders.