Introducing Journeyman Footage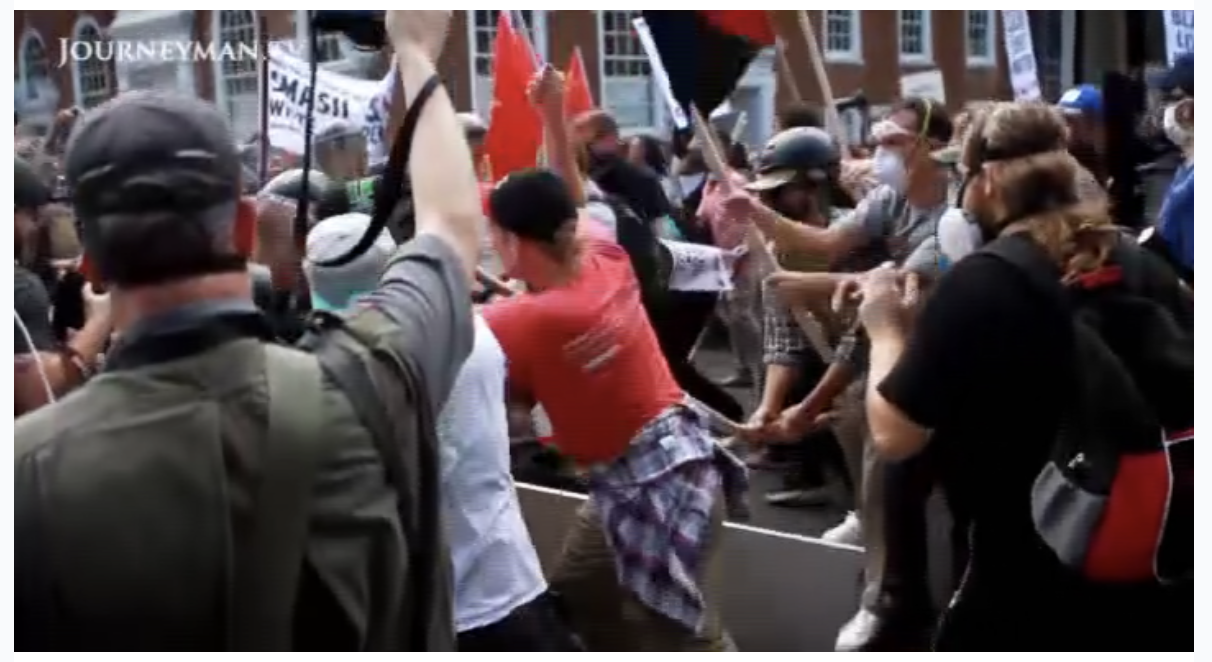 The Journeyman Footage library is a dynamic encyclopaedia of the world that continuously documents history as it unfolds.

Amongst their vast archive, producers and researchers will encounter high-quality material of significant moments across the globe from the 1890s up to the present moment.

Just a handful of their latest additions includes:



Exclusive coverage of the coronavirus pandemic.

Powerful material of protest from the Black Lives Matter movement.

Comprehensive analysis of the political rise and fall of Aung San Suu Kyi from the 1990s to the present day.

Rare rushes of the Apollo 11 mission captured by renowned filmmaker Theo Kamecke.

Provocative images from 20th and 21st century conflicts such as the Yemeni Civil War, the Eritrean-Ethiopian War, and the Salvadoran Civil War.

The library has just launched of their YouTube channel where their archivists share the best of the Journeyman library. Be sure to subscribe for their weekly updates of the rare and exclusive scenes that Journeyman has to offer:
https://www.youtube.com/c/JourneymanFootage

So, whether you are looking to licence material for your new documentary, feature, music video, or whatever your project may be, be sure to contact Journeyman Footage first for all your archive needs.

For further information or footage searches contact Ieuan at footage@journeyman.tv.

Website: https://journeymanfootage.tv/

Next >


---



Listen to New Releases from WCPM - April 2021
New music from Warner Chappell Production music covers pop, transitions and classical-inspired cello pieces to add texture to media productions.


LOLA Clips Joins SFO
Outstanding international agency LOLA Clips joins StockFootageOnline, the premium destination for online footage research. We welcome this superb library to our stock footage community.


Historic Films At 30!
The historical specialist and independently-owned footage agency is thirty years old this year, and what an eventful three decades it has been.


Jazz On A Summer's Day from Historic Films
Historic Films, on behalf of the Bert Stern estate and Kino Lorber is now exclusively licencing excerpts from the iconic concert film Jazz On A Summer's Day.


Footage Farm Turns Twenty
The public domain footage specialist is 20 years old this year, and has created a new website and showreel of aerospace achievements to celebrate this milestone.


In Their Own Words from Global ImageWorks
Timeless interviews from the most influential politicians, musicians and artists, featuring unique moments in their own words.


New Baseball Season Starts in Spring
A new year, baseball starting on time, with fans back in the stands! WPA Film Library celebrates the return of spring and warm temperatures with footage of the Friendly Confines.


Huge Monitor Lizard Raids Supermarket In Search Of Food
Newsflare captures the terrifying moment a rampaging giant monitor lizard raided a supermarket and climbed on shelves in search of food.


StormStock Provides Stormy Weather For New GMC Hummer EV Commercial
Leo Burnett Detroit chose content from Prairie Pictures' StormStock collection to add spice to their new GMC Hummer Electric Vehicle (EV) SUV commercial "New Revolution."


New John Lennon Footage Found for Remixed Video
Home movie film of John Lennon and Yoko Ono is released in a remix of the song 'Look at Me' from the John Lennon/Plastic Ono Band – The Ultimate Collection album.


Unseen Menace - the Unsettling Effect of Masks
Unseen Menace, a new series of photographs by Jim Erickson. The international pandemic underscores the anonymous and isolating factor of wearing protective equipment in uncertain times.


Hysterical Girl – Latest Discussion from Westdoc
Filmmakers Kate Novack and Andrew Rossi talk with Chuck Braveman about Hysterical Girl, a short film about Freud and one of his major cases, which resonates to this day.


Videoplugger is the Latest Premium Footage Library to Rejoin StockFootageOnline
The news and celebrities specialist agency has rejoined our community of the best of stock footage, and we welcome them to our hub for all that is entrancing in stock motion video.


Stunning Cinematic Footage from RawFilm
RawFilm is the world's first subscription-based stock footage platform with premium 8K content shot on RED Digital Cinema Camera. All video files are available for immediate download in R3D RAW format.


True Crime Series - USA TV style - With Archival Sleuthing and Quality Challenges
Archival Producer, Laura Lucas, is working on series three of docu-drama true crime, partially re-enacted with a heavy archive component.


Spectacular Drone Footage of Long Dormant Iceland Volcano Erupting
ITV News has released amazing footage of a volcano in Iceland erupting. People come to gawk, and even cook fry-ups on the lava, heedless of the danger.


Adventure Film Archive - World Water Day 2021
"World Water Day 2021, is about what water means to people, its true value and how we can better protect this vital resource"... inspiring films from Adventure Film Archive ask these very questions...


St Patrick's Day Celebrated with Spectacular Drone Light Show
Footage from the Independent newspaper shows a swarm of 500 drones animating the skies of Dublin today to wish the world a Happy St Patrick's Day.


Commute – Short Film Encapsulating Busy Rail Travel
'Commute' was filmed in 16mm at the busiest train station in the Western Hemisphere, New York City's Penn Station, to give a sense of gruelling commuting.