New Baseball Season Starts in Spring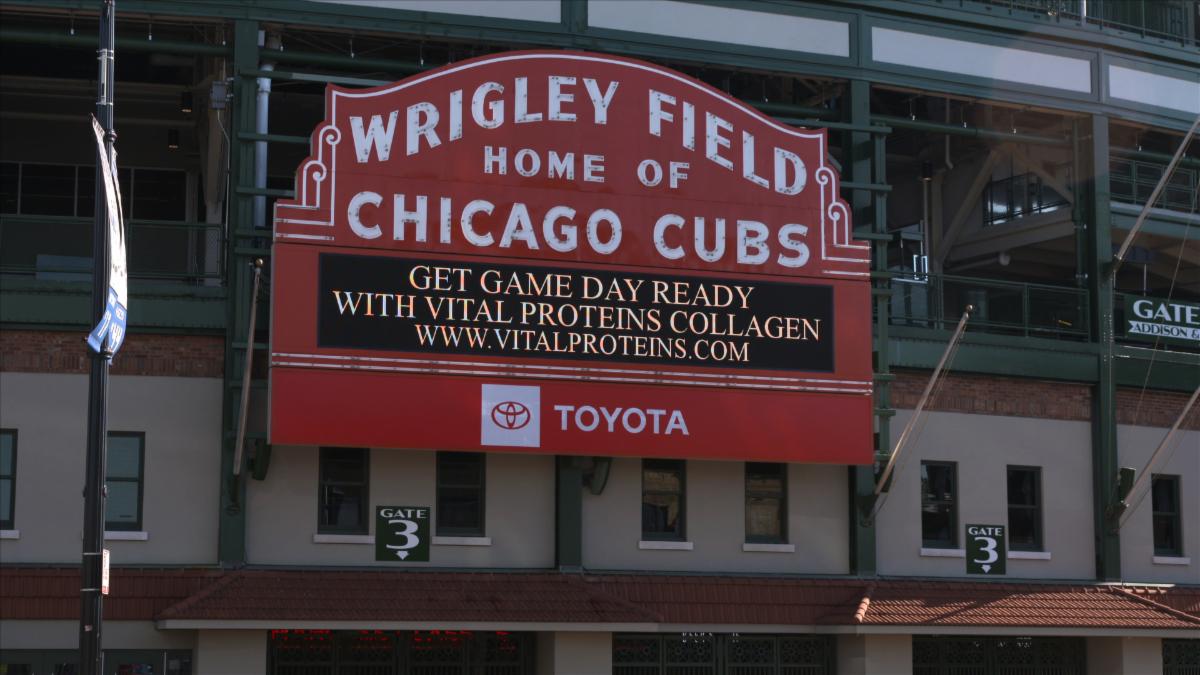 A new year, baseball starting on time, with fans back in the stands! WPA Film Library celebrates the return of spring and warm temperatures with footage of the Friendly Confines.

For the month of April, WPA Film Library proudly showcases new content catalogued, digitised, and viewable. Here is just some of our newly available content on our website:

546138_1 Senator Moynihan at Press Conference
546132_1 President Reagan Speaks at U.S. Capitol
546136_1 Opening Day at 98th Congress
546124_1 John Block Confirmation Hearing
546139_1 Richard Bolling Fishing on Boat
546137_1 Party for Newly Elected Member Marcy Kaptur
546150_2 Barack Obama at Schiphol Airport (2006)
546137_2 Newly Elected Member Bob Wise
546133_1 Kennedy-Hatfield Resolution Nuclear Freeze Forum Hearing
546150_1 Airline Travel and KLM Airlines (2006)
546150_3 Barack Obama Travels to Robben Island (2006)

Please contact sales@wpafilmlibrary.com for more information.

Subscribe to the WPA Film Library's YouTube channel: http://www.youtube.com/user/wpafilmlibrary.

Website: wpafilmlibrary.com

Next >

---
Huge Monitor Lizard Raids Supermarket In Search Of Food
Newsflare captures the terrifying moment a rampaging giant monitor lizard raided a supermarket and climbed on shelves in search of food.


StormStock Provides Stormy Weather For New GMC Hummer EV Commercial
Leo Burnett Detroit chose content from Prairie Pictures' StormStock collection to add spice to their new GMC Hummer Electric Vehicle (EV) SUV commercial "New Revolution."


New John Lennon Footage Found for Remixed Video
Home movie film of John Lennon and Yoko Ono is released in a remix of the song 'Look at Me' from the John Lennon/Plastic Ono Band – The Ultimate Collection album.


Unseen Menace - the Unsettling Effect of Masks
Unseen Menace, a new series of photographs by Jim Erickson. The international pandemic underscores the anonymous and isolating factor of wearing protective equipment in uncertain times.


Hysterical Girl – Latest Discussion from Westdoc
Filmmakers Kate Novack and Andrew Rossi talk with Chuck Braveman about Hysterical Girl, a short film about Freud and one of his major cases, which resonates to this day.


Videoplugger is the Latest Premium Footage Library to Rejoin StockFootageOnline
The news and celebrities specialist agency has rejoined our community of the best of stock footage, and we welcome them to our hub for all that is entrancing in stock motion video.


Stunning Cinematic Footage from RawFilm
RawFilm is the world's first subscription-based stock footage platform with premium 8K content shot on RED Digital Cinema Camera. All video files are available for immediate download in R3D RAW format.


True Crime Series - USA TV style - With Archival Sleuthing and Quality Challenges
Archival Producer, Laura Lucas, is working on series three of docu-drama true crime, partially re-enacted with a heavy archive component.


Spectacular Drone Footage of Long Dormant Iceland Volcano Erupting
ITV News has released amazing footage of a volcano in Iceland erupting. People come to gawk, and even cook fry-ups on the lava, heedless of the danger.


Adventure Film Archive - World Water Day 2021
"World Water Day 2021, is about what water means to people, its true value and how we can better protect this vital resource"... inspiring films from Adventure Film Archive ask these very questions...


St Patrick's Day Celebrated with Spectacular Drone Light Show
Footage from the Independent newspaper shows a swarm of 500 drones animating the skies of Dublin today to wish the world a Happy St Patrick's Day.


Commute – Short Film Encapsulating Busy Rail Travel
'Commute' was filmed in 16mm at the busiest train station in the Western Hemisphere, New York City's Penn Station, to give a sense of gruelling commuting.


Footage from the Headlines from CNN Collection
The global news specialist has footage of Tiger Woods' car in a ditch. The golfer is in a serious condition after car crash. This is just one of the numerous news videos available from CNN.


WPA Features NASA Mars Missions
From Mariner to Perseverance, NASA has made technological leaps and bounds since its first mission to the Red Planet. WPA Film Library provides this clip to illustrate that progress from the Viking missions alone.


Adventurous Women Celebrate International Women's Day 2021
Today is International Women's Day and the Adventure Film Archive are celebrating it with footage and images of women doing adventurous things.


New This Month from Huntley Film Archives
Space age architecture and their unusual and rare 28mm film collection are part of their offering to researchers this month.


StormStock Creates New Web Page for its Climate Change Collection
Climate change is a long-term rise in the average weather patterns that have come to define Earth's local, regional and global climates. Find out more with StormStock's new collection.


Screenocean Features Hollywood
The footage hub specialises in all genres of content including Celebrity and Entertainment. With the film industry drastically changed, this year's Award Season will look different to any other. Screenocean are taking a look back in the archive at award ceremonies from previous years; from early Academy Awards to the BAFTAs.


Spectacular Footage of Mount Etna's Mesmerising Night-Time Eruption
The Telegraph has published film of Europe's most active volcano Mount Etna, which continued to spew lava, ash and volcanic stones on Thursday.