Screenocean Features Hollywood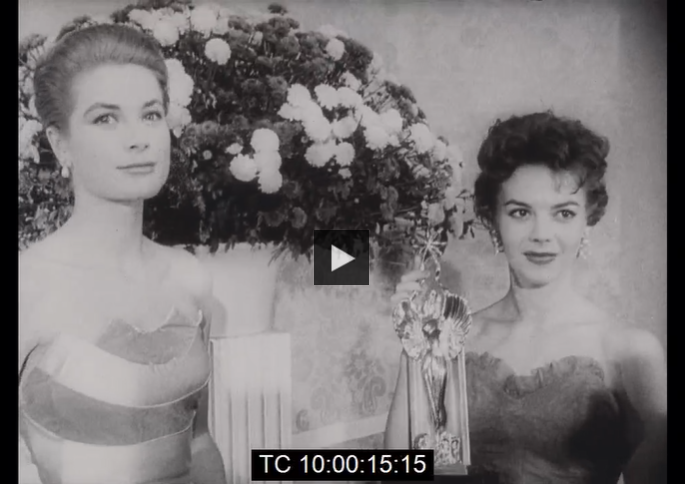 The footage hub specialises in all genres of content including Celebrity and Entertainment. With the film industry drastically changed, this year's Award Season will look different to any other. Screenocean are taking a look back in the archive at award ceremonies from previous years; from early Academy Awards to the BAFTAs, take a look at the full collection here:
​
Award Season Special

​​​It is encouraging that the crisis has brought the production community into a deeper spirit of collaboration with the aim to ride out the challenges together. The Screenocean team is here to help you. They are a global footage provider with headquarters in London, UK and sales teams based in New York, Los Angeles, Sydney and Johannesburg. They specialise in rare and inspiring footage and imagery and will work with you to find the clips you are looking for, as well as suggesting alternatives to ignite your inspiration and make the unfindable, findable.

Website: www.screenocean.com

Next >

---
Spectacular Footage of Mount Etna's Mesmerising Night-Time Eruption
The Telegraph has published film of Europe's most active volcano Mount Etna, which continued to spew lava, ash and volcanic stones on Thursday.


Images of War Joins StockFootageOnline
The outstanding warfootage library has joined our premium community of footage agencies, archives and buyers. StockFootageOnline is the place to find all your production visuals in one place and we welcome this new member of our family.


17% Off for HOsiHO's Outstanding Aerial Imagery
The international drone footage specialist is giving a discount on their awesome aerial visions. Get it until February 17th.


GIW New Content – Inside the Actors Studio TV Series
Global ImageWorks is now offering clip licencing for the seminal television series, "Inside the Actors Studio", hosted by James Lipton.


50th Anniversary of the NASDAQ Stock Exchange
Historical specialists WPA Film Library have found some interesting footage of the opening of the world's first digital stock exchange.


Great Aerial Agency HOsiHO Subscribes to StockFootageOnline
Many great photography and video libraries see benefit from being part of the world's best content community. We welcome the outstanding footage from premier aerial image creators HOsiHO to our platform.


American Masters from WNET
PBS' flagship television channel releases hundreds of never-before-seen interviews from 34-year archive, now available to stream with searchable transcripts, including John Lennon, Maya Angelou, Patti Smith, Mel Brooks, and others.


World-renowned Travel Library robertharding.com Continues its Partnership with SFO
StockFootageOnline values the diverse members of our stock footage hub and we are pleased that one of the top travel, nature, culture and environment agencies is to continue exhibiting on our platform.


RITY Announces The CODA Collection
Reelin' In The Years Productions content is featured in Coda Collection, a new music video channel with rare concerts and documentaries, launching on Amazon Prime in February 2021.


HOsiHO Creates Image Bank Survival Guide
The agency specialising in aerial stock images and timelapses has just published a guide for professional visual artists wishing to market their work directly or through the numerous image banks in business.


Huntley Film Archives Celebrates Martin Luther King
Today is Martin Luther King Day, the anniversary of his birthday. The famous Civil Rights activist was murdered in 1968 and this US holiday is to celebrate his life and work.


New and Compelling Political Activism and Music Footage from GIW
Global ImageWorks unveil a new treasure trove of footage to enrich your productions and storytelling.


David Bowie's Stage Play Lazarus Film Finally Broadcast
Just before his death five years ago David Bowie created a stage play based around the life of Thomas Jerome Newton, the alien from "The Man Who Fell to Earth". Previously unseen footage was streamed at the weekend.


Bridgeman Footage - A Chinese Century
To celebrate the art specialist's new collection of 1980s views from Beijing, Tibet, and the Trans-Siberia railway - discover a century of footage from China, featuring war, independence, travel, food and spirituality.


David Peck Credited on New Bee Gees Documentary
The founder of Reelin' In The Years Productions is Executive Producer of ' How Can You Mend A Broken Heart' the new documentary, directed by Frank Marshall, about the legendary Bee Gees.


StormStock Provides Weather Content for 2021 Movie
The post-production team for the 2021 film "13 Minutes" recently acquired 35mm-shot footage from Prairie Pictures' StormStock for their disaster genre movie.


Total Solar Eclipse from Space
Yesterday's total Solar Eclipse was the only total solar eclipse of the year in fascinating NOAA footage.


Hellacious Hail Footage from StormStock
Hail is frozen precipitation in the form of lumps of ice, or "stones" created when rain is pushed above the freezing level by a thunderstorm's updraft. Hail stones grow larger with subsequent passes until they become too heavy to be supported by the updraft and fall to earth. It's something the cinematographers for Prairie Pictures' StormStock know well.


Fireball Engulfs SpaceX's Starship SN8 Rocket
SpaceX's Starship SN8 rocket has exploded during touchdown after a six-and-a-half-minute test flight. The flight was the highest yet for the rocket ship Elon Musk hopes will ferry humans to Mars, with the prototype shooting for an altitude of eight miles.