HOsiHO Aerial Stock Collection Announces New Pricing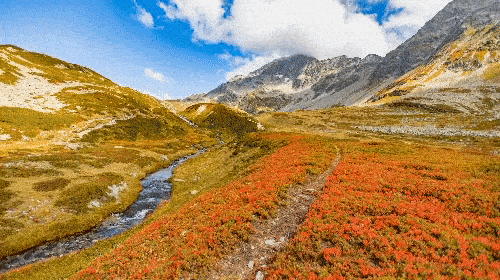 The aerial images stock footage producer, based in France but with contributors all over the world, has set up a new pricing structure.

Because the market is moving and the world is changing, they are constantly listening to their buyers, so they have made a price adjustment to their licence fees.

Here is their new pricing according to the main use of the licensed images.




P1 News, blogs press € 129.00

P2 Documentary, magazine, educational €199.00

P3 TV, Entertainment, exhibits, POS €249.00

P4 Video game, corporate, internet ads €349.00

P5 Fiction, series, ads one continent €749.00

P6 Fiction film and series + fichier RAW €949.00

P7 Advertising worldwide €1499.00



Please note that all their licences are granted for the authorised use, for a single project and always Worldwide - All Media - In Perpetuity.

Website: www.hosiho.com

Next >

---
WPA Film Library Features Chicago 7 Protests
In conjunction with the Netflix release of "The Trial of the Chicago 7", WPA Film Library presents protest footage of a group of antiwar protesters in the USA in 1968, who were nicknamed the Chicago 7.


Focal International Awards 2020: Jane Mercer - Researcher of the Year 2020 Shortlist Announced
Researchers provide an essential bridge between production and libraries, we congratulate all researchers and archive producers for their exceptional work.


Filmmaker Creates 16K Video on a Mac
More news about Martin Lisius of Stormstock and Prairie Pictures and his home-brew16K video system.


The Untold Stories Of The Great Depression
A footage documentary showing the effects of the Great Depression in the USA and how creative artists reacted to it, using footage from Prelinger Archives, Jerry Beck, Grace Zabriskie and Anthology Film Archives.


Screenocean Rocks Away the 60s
Screenocean shows check out the best of live music from Historic Films in a collection that includes Newport Folk Festival and other highlights of the 1960s.


Huntley Film Archives News – Protest Marches Footage
The historical specialist archive have released their third 'Tell A Story With Archive' showreel - this month they reflect on our history of protest marches.


NFB Archives in Inconvenient Indian
NFB Archives is proud to be a part of Michelle Latimer's new documentary, Inconvenient Indian. Premiering at Toronto International Film Festival this month, the film is an adaptation of Thomas King's acclaimed book of the same title.


Bridgeman Now Representing A/V Geeks Archive
Bridgeman has cemented a new partnership with A/V Geeks LLC. The film archive has one of the foremost private collections in the US, comprising over 25,000 16mm films from individual collectors, home movie collections, historical and regional archives.


Election 2020 - America's Historic Vote
A vital election set against the backdrop of a global pandemic, nationwide economic crisis, and violent ideological tensions – leverage exclusive CNN footage to tell the story of 2020's momentous vote.


Global ImageWorks Footage and Stills of Rock Stars
The New York-based historical archive is famed for its excellent collections of material of the music scene, particularly the 60's, 70's and 80's, in both motion and stills.


StormStock Image of the Month – Hurricane Harvey
Hurricane Harvey is tied with Katrina as the costliest natural disaster in US history. The severe weather specialist's team captured visuals from the ground, air and water on 4K video.


You Can't Stop STALKR
Wieden+Kennedy's "You Can't Stop Us" for Nike is a cinematic manifesto for unity at a time when cultural and physical divisions dominate the globe, sourced from thousands of clips to form 36 magical split screens.


WPA Latest News
WPA, the historical footage specialist collection, is showcasing a spread of content that reflects on the USA of today.


INA Marks the 50th Anniversary of Allende's Election
Salvador Allende became the 28th president of Chile in 1970. His government was responsible for many benefits for the population, but was overthrown in a Western-backed coup in 1973. INA has assembled a footage collection of the Chilean president.


AFP Delivers News with a Human Perspective
AFP delivers news footage with a global, human perspective. Browse a robust database of global news clips for your documentaries, movies and more from one of the world's most experienced news agencies: Agence France-Presse.


DPX Files – Video Format to Improve Old Footage
The Producers Library is using a new format called DPX which is capable of great improvement when bringing old telecine film material into modern productions.


Premium Footage Marketplace STALKRFILM joins StockFootage
New arrival on the StockFootageOnline hub is highly-curated, rights-managed, and exclusive content provider STALKRFILM. This premium footage library and production company joins the best marketplace for specialist footage suppliers in the industry.


Dine With Huntley Film Archives
The history specialist's second Tell a Story With Archive film showcases a superb soupcon of their wonderful collection of material featuring food and drink – from farming to fishing, preparation in the kitchen to wining and dining – they tell the story of how food gets on our plates. Tuck in!


StormStock Image of the Month - Hurricane Katrina
This month marks the 15th anniversary of Hurricane Katrina, and she remains the most impactful storm in US history. Severe weather specialists StormStock were there to shoot rare and exclusive footage of her arrival in the USA on HD and Super 35mm.