Stormy Seas Surge in via StormStock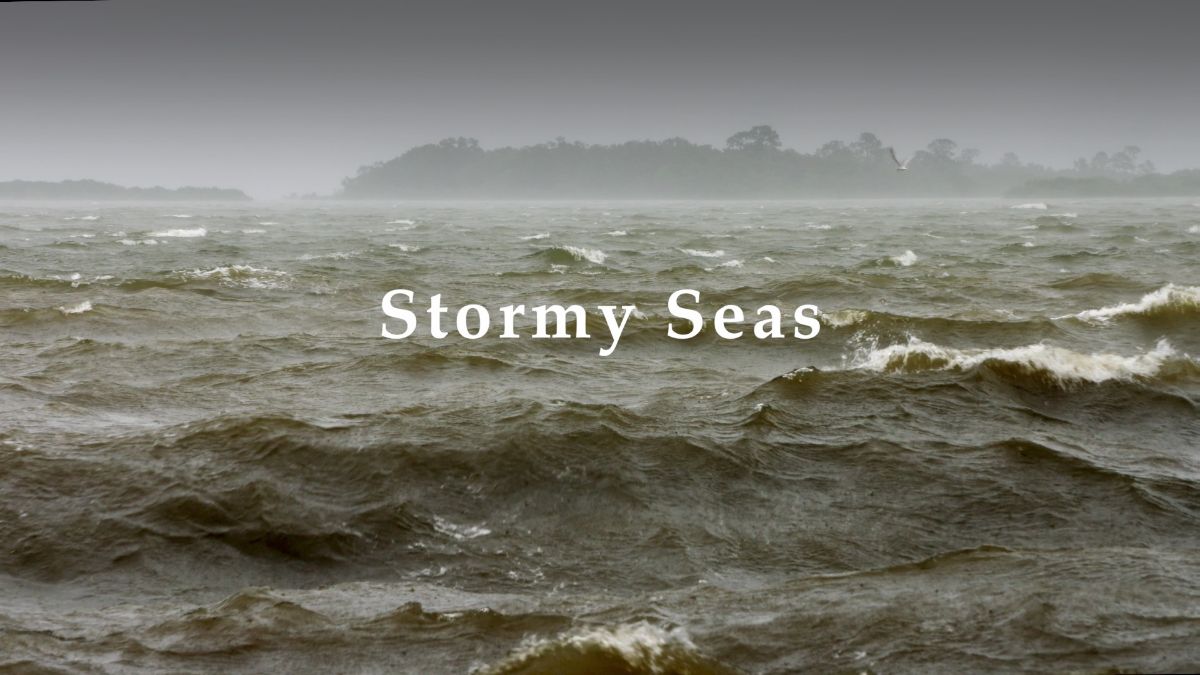 This month the extreme weather experts put together pounding waves and stormy seas in their usual type of high-resolution formats.

When folks need high-end stormy sea footage, they come to the specialist storms photolibrary. Licence it when you need something with a little splash for your next production. See their stormy seas screener and download preview clips now https://www.stormstock.com/stormy-seas .

Available for licence exclusively from StormStock.

Website: StormStock

Next >

---
Amazing Aerial Agency Flies High
This new video and stills photolibrary is offering 50% discount for new clients for its selection of aerial stock images and footage.


Mass Unrest Spreads Across US
News footage from many parts of America show scenes of both peaceful protest, and riots and looting, following the police killing of George Floyd.


DocuBay Features Streaming Global Documentaries
Over the past couple of years the documentary VOD streaming platform has gone from strength to strength, making connections with many different production companies and distributors worldwide.


"I, Pastafari" - New Documentary Satirises Religion
A new documentary released this week shows the adherents of Pastafarianism, a religion centred around pasta, which details its struggles to become recognised as a proper faith.


StormStock Has a New Baby Sister!
StormStock, a stock footage brand specialising in extreme weather imagery, is launching StormShots, a retail photo gallery featuring tornadoes, lightning, and other storms printed on art quality papers.


NFB Archives Honours the Post War Years
After Canadian troops returned home to civilian life, there was a resurgence in Canada and the NFB honours these years in film.


NBC News Archives Celebrates Medical Workers
In honour of the healthcare workers fighting the coronavirus pandemic, NBC News Archives is highlighting the medical community's response to the outbreak.


Global ImageWorks 10% Discount
The specialist in historical content is offering a discount on both Footage and Photos for customers who want to use their excellent material in a print, digital or video production.


StormStock Image of the Month – Tornadoes
The specialist storm and extreme weather footage library shows off another image from its extensive collection of tornado content in high-definition.


Production Music Dances Forward on StockFootageOnline
The new section on this website shows off a selection of superb production music libraries, to ensure that motion projects have swift and easy access to appropriate soundscapes for their needs.


Here is Our Bottle of Wine Contest Winner!
StockFootageOnline have been running competitions with award-winning researcher Elizabeth Klinck. The first person to name these two stars was David Henley of Pictures from History.


Progress Film Archive 15% Discount
The PROGRESS Archive is supporting the media industry during the corona crisis. They are offering a 15% Discount* | CODE: CO19PRO on all new licences until 31st December 2020.


Texas History Portal Updates Metadata Work Amid Pandemic Shutdown
The Covid-19 pandemic has created dramatic changes in the lives of university students and the services that the University of North Texas library provides to students. The Special Collections reading room is closed, and the film archives are safely locked away. Staff and students are working from home on metadata.


As Live Events Cancel INA Compiles Deep Archive of Sports History
This season's sports events have all been cancelled or postponed, which may greatly impact many planned productions. While we are all waiting for the competitions to resume, archive material can be a way to keep entertaining one's audience about these yearly sporting festivals.


Free Webinar on European Archives
Huntley Film Archives is still open and here to help you. They are offering a free webinar with their fellow archives on Thursday 30th April 2020.


Who am I ?
I was arrested and charged with 'corrupting the morals of youth' in 1927.


Sherman Grinberg Film Library Digitisation Update
The staff at the Sherman Grinberg Film Library, located in Chatsworth, California, continue to restore, assemble, digitise, edit, create metadata, and licence the historic newsreels that make up the Paramount and American Pathé newsreel collection.


Historic Films Acquires The Roy Damm Concert Collection
Roy Damm is an American underground filmmaker who has dedicated his life to the archiving and preservation of live concert recordings.


NBC News Archive Documents Empty Cities
See a different city vista – now they are deserted and NBC News Archives has footage of these changed places.