Network with Fellow Professionals at creativeMarketplaceUSA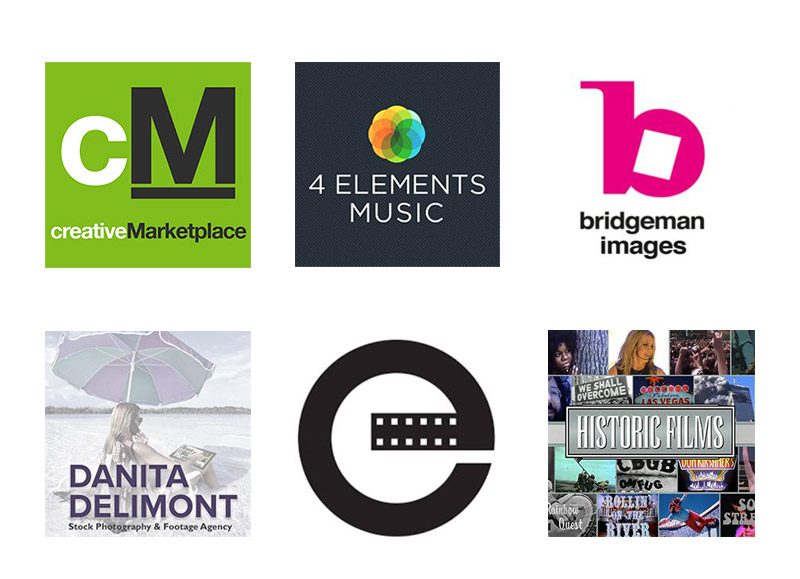 The premier event for North American creative media professionals is coming back to NYC on 1st April 2020. 30 agencies covering stills, footage, and audio will be exhibiting. The seminar programme led by experts is a vital resource and highly appreciated by attendees.

creativeMarketplaceUSA is a unique one-day expo that brings together the best in the creative media. Seminars throughout the day will keep you informed about the changes in the media industry landscape. Find out more about the seminars here.

1st April 2020 9.30 to 19.00.

Midtown Loft & Terrace
267 fifth Avenue
(29th Street & 5th Avenue)
New York NY 10016.

Entry, buffet lunch and seminars are free. Register here now!


Some of the 30 libraries exhibiting:


4 Elements Music
Table 15

4 Elements Music 4 Elements Music is a highly refined music library, curated to meet the needs of modern productions.

Bridgeman Images
Table 12

Bridgeman Images is the world's leading specialists in the distribution of fine art, cultural and historical media for reproduction.

Danita Delimont Photography
Table 07

Danita Delimont founded her photo agency representing nature, wildlife and travel photographers in 1999. Her stable of 300 globally-based photographers offer worldwide coverage of the natural and scenic beauty of our planet.

Everett Collection
Table 27

The Everett Collection is the world's most comprehensive entertainment image archive, representing current and classic film, celebrity red carpet, music, poster art and television.

Historic Films Archive
Table 10

Since 1991, Historic Films Archive has provided hundreds of thousands of stock footage and musical performance clips to award winning documentaries, television programs, feature films, and television commercials.

Mark the date - 1st April - in your calendar now and make sure to register here.

Website: www.creativemarketplaceusa.com


---
Exquisite Slo-Mo Footage of Crystals Developing







An exploration of tactile textures in nature by Onesal, a Japanese design studio for a project which uses natural shapes morphing and interacting with each other.

Japanese Art studio Onesal has launched a self-initiated series of four short films proposing a novel visual approach calling it "Visual ASMR."

Visual ASMR, or Visual Autonomous Sensory Meridian Response. ASMR is the subjective experience of euphoria characterized by a combination of positive feelings and a distinct static-like tingling sensation on the skin.

Natural sculpture formations set in seemingly impossible earth-like landscapes covered by living elements of surreal colours, each film travel through each almost at a micro level, witnessing its evolution. All takes place in four other-worldly landscapes we set up to examine up close the interaction, movements and evolution of the elements with their surroundings. Each of the shorts are inspired by elements in nature, architecture and timelapse photography.

The body of work delves into textural, tactile elements morphing and interacting with each other in surreal environments. The work set off to blur the boundaries between nature and design, simplicity and complexity, in an abstract uncompromised way.

Full Project: behance.net/gallery/91904051/Visual-ASMR

Credits:

Creative Direction: Onesal
Art Direction: Damian Sendin, Fede Kanno
Design: Damian Sendin, Fede Kanno, Alex Levinton, Nahuel Salcedo
Animation: Nahuel Salcedo, Damian Sendin, Alex Levinton, Lilen Herrera, Koji Obara
Simulation Artists: David Kvien, Alex Levinton, Nahuel Salcedo
Producers: Ailin Brunner, Lucia Gutkin, Feng Li

Sound: Echoic Audio.

Website: Onesal


---
Coming Up Soon – creativeMarketplaceUSA – Showcasing the Best in Creativity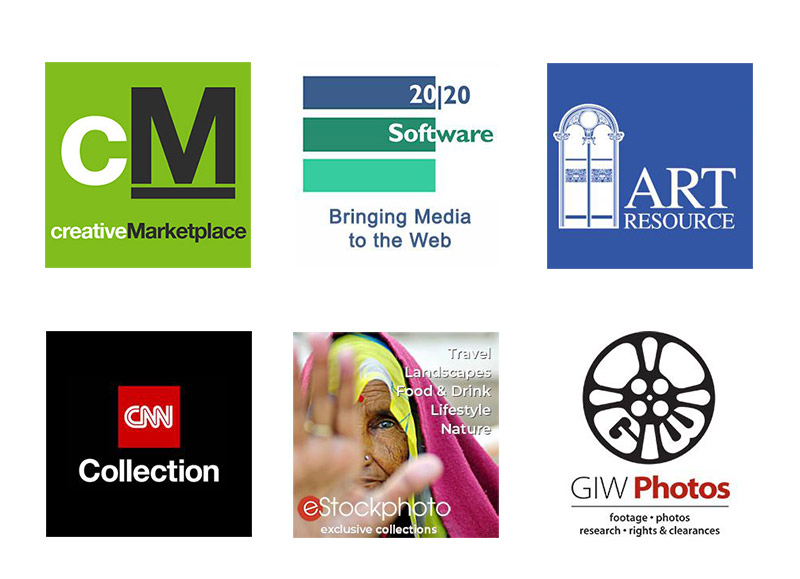 On the 1st April in New York City, the finest material from stills, footage and audio will be on display at the Midtown Loft. Meet, network and interact with the premier agencies for your production and other industry professionals.

Following the huge success of this event in 2019, it is coming back to NYC for 2020, with 30 agencies providing a massive range of content, including stills, footage and now new for this year, production audio.

It is the unmissable, unique event for content controllers who license photography, footage, and audio in documentary, magazines, film, television, books, advertising, design, production, new media and corporate.

With yet more value as seminars led by experts keep you informed throughout the day.

Entry, buffet lunch and seminars are free. Register here.


Some of the 30 libraries exhibiting:


20/20 Software
Table 11

20/20 Software is a leading provider of DAMS, business-management, and eCommerce websites. Their powerful and flexible multi-media platform provides a complete solution to content management.

Art Resource
Table 06

Art Resource is the most comprehensive source of fine art images available for licensing, and functions as the official rights and permissions bureau for the world's leading museums.

CNN Collection
Table 16

CNN Collection, the content licensing arm of CNN Worldwide featuring branded, b-roll, & royalty-free archival footage, helps storytellers establish and frame their narrative with footage from the most compelling global news coverage.

eStock Photo
Table 26

eStock Photo specializes in World Travel, Inspirational Outdoor Scenics, Lifestyle, Landmarks, Outdoor Adventure, Naturescapes, and more.

Global ImageWorks
Table 22

Global ImageWorks' footage collection include historic and contemporary footage created by award winning filmmakers, international correspondents, television shows, and production companies.

Mark the date - 1st April - in your calendar now and make sure to register here.

Website: www.creativemarketplaceusa.com


---
INA Blasts Off with Classic Apollo Footage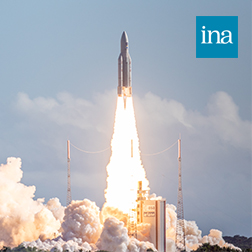 INA Media Pro is highlighting a precious collection on space conquest to celebrate the 50th anniversary of the Apollo 13 mission.

On April 11th 1970, Apollo 13 was aborted after an explosion occurred in an oxygen tank, forcing the three American astronauts in the spaceship to orbit around the moon for several days before they could be brought back to Earth safely. This rescue mission gathered tens of millions of people in front of their TV sets. Its anniversary is the occasion for INA to highlight a precious set of clips of the early journeys into space - a thrilling footage collection that includes the earliest space preps and trainings, interviews of the first crews to be sent into space and to set foot on the Moon and the first views of the Earth seen from the Moon,… Images that recall some of humanities greatest technological accomplishments.

Website: www.inamediapro.com/eng


---
Video of Eerie City "Wuhan: The Long Night"







The outbreak of coronavirus in the Chinese city left a film crew stranded there. They created this short, moving video showing the empty streets.

The footage comes from a film crew that had been working on a movie in Wuhan, the capital city of China's Hubei province. The coronavirus originated there and forced a lockdown of the city on January 23rd in an attempt to contain the virus. The film crew was left stranded in Wuhan as a result. With a forced break in production, the crew turned their cameras to the streets of Wuhan to document the effect of the coronavirus on the city. The result is a chilling montage film in which a city of 14 million people appears all but abandoned.

According to CNN, the coronavirus has killed more than 2,000 people worldwide, with most of the deaths happening in mainland China. The majority of the 75,000 global cases of coronavirus are in that country and the authorities are taking serious measures to prevent the spread of the disease, including quarantining whole cities like Wuhan.

Website: Wuhan: The Long Night


---