Exclusive Le Mans Highlights from INA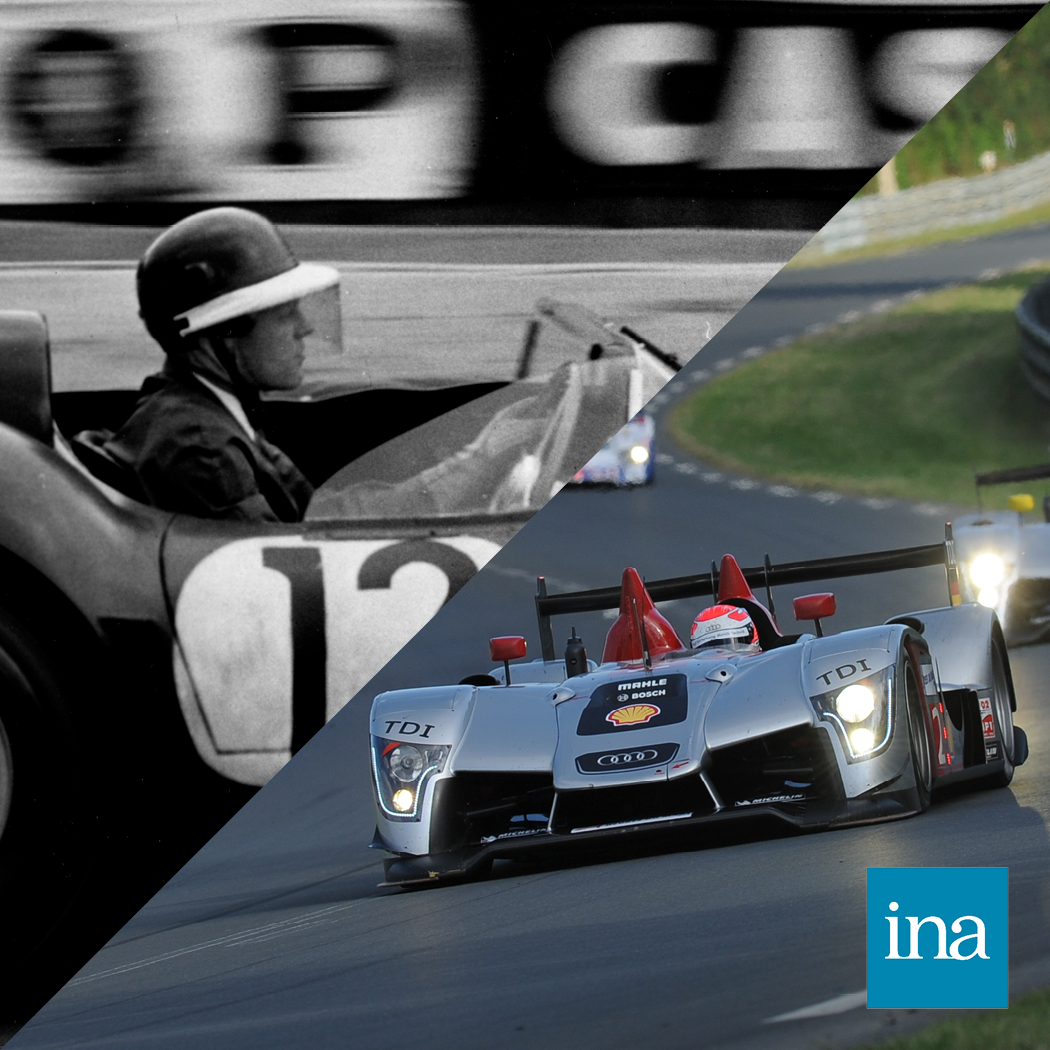 France's National Audiovisual Institute (INA) has an exclusive collection of footage from that most evocative of motor sporting events, the 24 hour Le Mans endurance race.

After a 2020 race held behind closed doors, the annual motor festival is back for August 21st-22nd. On this occasion, INA highlights a one-of-a-kind archive dedicated to the race, the A.C.O. (Automobile Club de l'Ouest) collection, entrusted to INA by the competition organiser. This material is an exciting invitation to browse through thousands of incredible archival scenes covering more than 90 years of races: the entire races from 1933 to last year; iconic drivers' interviews (Olivier Gendebien, Henri Pescarolo, Jacky Ickx, and Patrick Dempsey to name a few); official films and podiums, as well as crowd shots during the event where international celebrities can be seen enjoying the show including actors Brad Pitt, Keanu Reeves and Jason Statham.

See the collection here.

Website: INA Media Pro


---
Canadian National Indigenous History Month from NFB Archives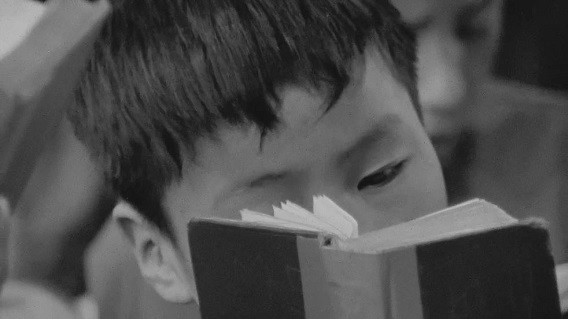 The month of June is a time for all Canadians to commemorate the history, cultural practices and outstanding achievements of First Nations, Inuit and Métis Peoples in Canada.

This year the events are dedicated to the missing children, the families left behind and the survivors of residential schools. If you wish to learn more about this dark chapter in Canada's history, the NFB's curators have assembled a selection of films by Indigenous filmmakers and allies about the tragic impact of residential schools in Canada.

View the films here.

Website: NFB Archives


---
Filmmaker Rick Ray Re-Launches Retrofootage - A Completely Rebranded Archival Footage Site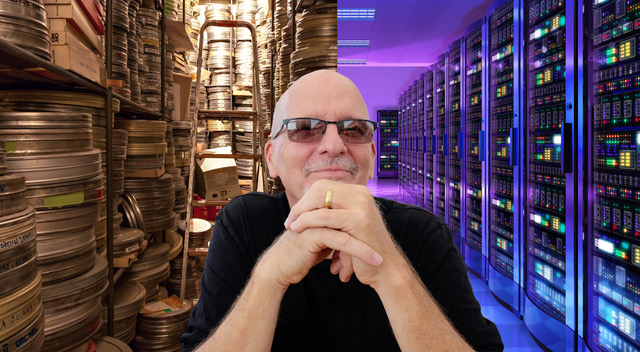 World-travelling filmmaker, cinematographer and stock footage shooter Rick Ray, best known for his 2006 award-winning documentary "10 Questions for The Dalai Lama," has relaunched his website, Retrofootage.com to include a new comprehensive online library featuring more than 350,000 masterfully restored archival stock footage clips.

Available for licence in film, television, advertising and corporate uses, the database contains clips from more than 100,000 original films.

"It's a gigantic archive and we continue to produce 500-750 more clips each week," Ray said from his office overlooking the Pacific Ocean in Ventura, California. "We are taking this decaying old celluloid into the digital age, making it easy to find and licence."

With the U.S. National Archives and their authorized labs shuttered during COVID and still offline, Ray saw an opportunity. He tracked down publicly available materials and invested thousands of hours transferring ground breaking moments in world history to high-quality 4K and HD digital files.

From the raising of the American flag on Iwo Jima in colour to Thomas Edison in his workshop to the March on Washington, RetroFootage.com now offers footage of the moments and events that define us.

In addition to retro footage, the website also features a treasure trove of modern stock footage shot by Ray in his travels to 85 countries around the world.

Working with a virtual staff of experts using high-end techniques to remove grain and improve resolution, color and contrast — as well as a virtual metadata team to create cutting-edge historical keywords and captions to make them easily findable — consummate traveller Ray said the project has been a global effort.

"Given that our team is located all over the world, these obscure movie clips have often made a digital journey around the globe before they are ready for publication on the RetroFootage website for ordering," Ray said.

While clips are trimmed to segments of 30 to 90 seconds, the website allows users to watch entire film segments in the order they were produced. Most of the clips are licenced for use as editorial content for documentary projects but many are also available for commercials and feature films.

"For filmmakers, ordering from the National Archives has always been slow, expensive and cumbersome and their library is limited," Ray said. "We've not only been able to transform that arduous process, we've also greatly expanded our library. We have uncovered and prepared hundreds of thousands of public domain films not available in the archives — educational films, classic old movies, drive-in horror schlock and much more."

"It's exciting to uncover cinematic gems and cult classics, restore them to their former glory and make them available to clients who want to license them for footage in their programming," said Ray. "Since 1888, movies have been a medium to inspire, uplift, educate, explore, document and make an impact. As a filmmaker and cinephile, this has truly been a labour of love."

Website: www.retrofootage.com


---
The FOCAL International Awards 2021 Screened Live June 24th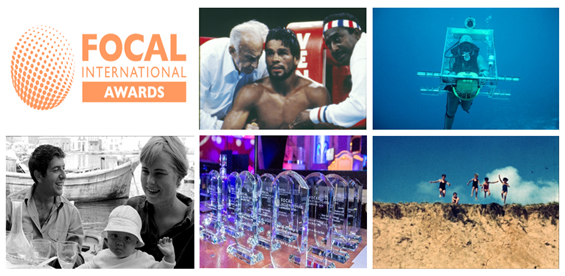 The awards for the footage industry are going to be virtual again this year, and streamed live on several channels for viewing convenience.

Join the FOCAL International team and their host Jo Caulfield to celebrate the outstanding achievements of all their shortlisted nominees.

Find out more about the awards and nominees here.

The awards will be held virtually due to the on-going pandemic and will be streamed live on FOCAL's Vimeo, Youtube and Facebook channels on June 24th at 19:00 (BST).

Website: www.focalint.org


---
Flying Scotsman Steam Train Returns
Saturday 12th June saw the first running of the Railway Touring Company's popular 'Cotswold Venturer' trains from London Paddington to Worcester and return for this year. Motive power for this trip was "The World's Most Famous Steam Locomotive", LNER A3 Class No.60103 'Flying Scotsman'. This run would see the A3 heading out via Evesham, then returning via Kemble, along the Golden Valley Line, meaning she would get a crack at the steep and twisting climb of Sapperton Bank for the first time since her return to steam in late 2015.
The first of two shots sees Scotsman sauntering along the Cherwell Valley Line at Culham on the outward run; the second sees us at the incredibly steep (and incredibly overgrown!) Jackdaws Bridge, where the Gresley Pacific is seen working hard up the 1 in 74 section of Sapperton Bank, on the return run. An impressive display for a Class 7 loco on load 12!
Filmed on a Panasonic HC-X1500 with an Audio-Technica BP4025 microphone.
Website:
Flying Scotsman Returns
---



SPECIALITIES


TO FIND THE SPECIALITIES OF THESE OUTSTANDING FOOTAGE LIBRARIES

CLICK HERE

AND GO TO THE LIST OF CATEGORIES